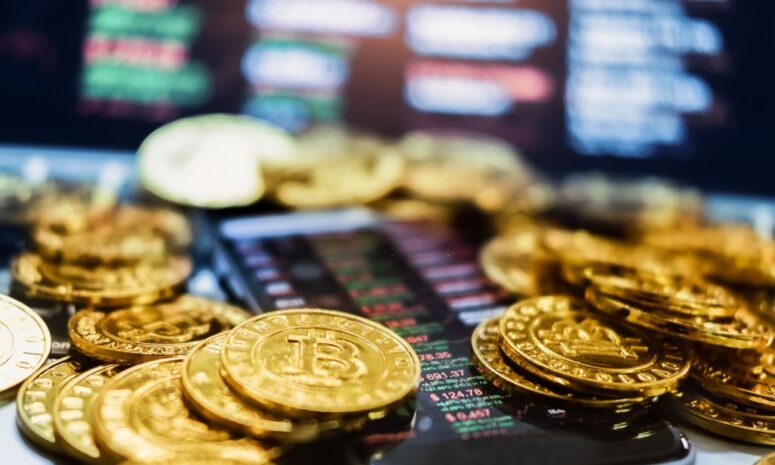 In the crypto industry, one of the most popular and well-reputed trading platforms is the FTX exchange. This trading platform is outstanding in various ways, thanks to the remarkable features it offers and supports.
For someone who is new to the crypto space, it is crucial to learn as much as possible about a potential option such as FTX. Whether you want to buy crypto or trade it, you should avoid opting for an exchange solely because it is popular. You should always take time and make sure you know the details of what the platform has to offer and then match the available features with your trading requirements and criteria.
This FTX exchange review sheds light on all the major aspects one needs to know in order to make an informed decision. Therefore, if you are interested in using FTX, make sure you know the details mentioned below.
Fee Structure of the FTX Exchange
The fee structure of any exchange is one of the top attributes you need to explore properly, especially if you are new to the crypto space. It is common information that every cryptocurrency platform charges a fee that the buyers, sellers and traders have to pay. However, the difference is in the transparency of the fee charged by each exchange.
Therefore, if you are interested in using FTX then you should know that it is one of the lowest fees crypto exchanges in the industry and does not charge any hidden or additional charges.
Since this is a versatile platform and offers support to various asset classes, the FTX exchange fees mentioned below are also categorized accordingly.
For trading crypto assets:
05% trading fee for market takers
02% trading fee for market makers
For leveraged tokens:
10% creation and redemption fee
03% daily maintenance fee
The FTX exchange also does not charge any fee for making deposits or withdrawals.
Leverage Trading Supported
The FTX crypto exchange stands out among several other trading platform that do not support leverage trading because this exchange does. Leverage trading is a popular type of crypto trading that comes with high risks and high rewards.
Different crypto exchanges offer varying leverage ratio and not all of them are suitable for every kind of crypto trader.
Leverage trading allows traders to borrow funds from the brokers and open bigger positions that can either result in high profits or high losses.
It is also important to note that the FTX exchange offers one of the highest leverages, which is up to 101x.
OTC Desk Option
This high-end option is to cater the needs of institutional traders who want to purchase very high volume of digital currencies. Thanks to this feature, the crypto exchange is able to offer zero fee and the liquidity that is required to complete the transactions of the traders.
Safety Systems Used
The question of the level of security offered by an exchange should never be overlooked by the crypto investors and traders, especially if they are inexperienced. Choosing a secure Guest posting sites exchange for crypto investing or trading can minimize the risks you may face because of crypto market volatility.
However, this FTX exchange review specifies that this platform is one of the safest exchanges in the industry. The platform uses state-of-the-art security systems, making it a suitable exchange for new and experienced traders alike.
Some of the security protocols used by FTX exchange includes:
Two-factor authentication (2FA)
Advanced trading platform
Cold storage wallets
Supported Currencies
As mentioned above, this crypto exchange is a versatile and powerful trading platform and supports various asset classes, crypto indices, leverages tokens and more. The availability of these options make the trading platform more accessible to a vaster audience.
Some of the digital assets supported are:
Bitcoin
Litecoin
Ripple
Ethereum
The platform also supports crypto indices, which include:
Midcap Index
Exchange Token Index
Altcoin Index
Tools for Analysis
The FTX crypto exchange was created by crypto traders for the crypto traders, which is why it offers some of the most remarkable and distinctive features that are not supported by other platforms. To the delight of crypto traders, this exchange supports both technical and fundamental analysis of all crypto trading pairs available on the exchange.
Some of the in-built features and tools for analysis available on the exchange include:
Availability of limit and conditional orders
Check order history
In-built indicators
News services directly delivered
Option to create and import custom indicators, tools and EA
Price alerts
Several in-built charting analysis tools
Trading Products
Since the FTX exchange is a versatile trading platform it supports the following trading products:
Leveraged Tokens
Spot Markets Derivatives
Options Market
Tokenized Stocks
Futures Market
Key Takeaways!
The FTX exchange is one of the top trading platforms that has a good reputation and is prominent in the industry for several reasons. Every crypto trader interested in the platform should know the above-mentioned details first.