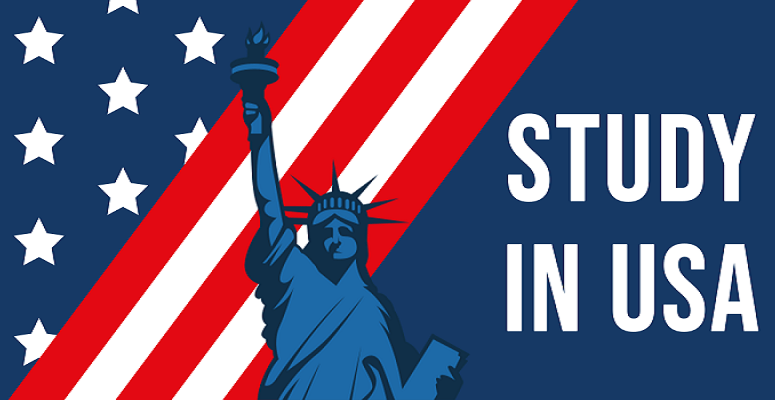 Medical vs Psychology Course in USA
Whenever students graduate from high school, the first thing that comes to mind of the student and not just the student but also their parents is what to pursue. Well, it is obvious that whatever fields a student majored in in high school; they must continue their studies there. Here, what to choose medical vs psychology – which is better for study in USA?
Confusing in Choosing Course for Study in USA?
The study in the USA is a good option but what to choose is really confusing. Both subjects are very beneficial but what to choose is really very confusing for a student. So, if this article failed to help you in choosing the best option for you, then get help from the best study in USA consultants for help.
Which one is a Good Option for studying in the USA?
However, there comes a time when confusion increases when a field has multiple subcategories that a student gets confused and cannot decide which one to opt for. Since it makes them go to square one to decide what to choose.
A great example of this dilemma is the medical field where students are often confused between staying in general medicine and psychology. This article is going to discuss the same, i.e. what each subject is worth and what type of students should choose which subject.
Medicine School
When deciding to go for MBBS, there is a process that must be followed before entering a suitable medical school to obtain the degree. Before applying to medical school, all applicants must ensure that they have completed a four-year bachelor's degree in the same field.
After completing all the necessary prerequisite courses at the medical school in question, a candidate can apply to the desired school. However, the prerequisites vary from school to school, but some science courses remain constant.
Biology
General Chemistry
Organic chemistry
As mentioned above, the prerequisites vary from school to school, some schools also require a student to take other humanities-related courses such as;
English
Math
Social studies
This is why those who wish to pursue this degree should make sure that they look to medical schools while still an undergrad so that they can choose their courses appropriately.
Entry Requirements
After graduating, applicants must pass an entrance exam. Once done, a student is ready for medical school.
The test that all applicants must take is the MCAT test, which stands for Medical College Admissions Test. The test determines the student's ability to think critically, solve problems, and write clearly, Guest posting sites as well as measures the candidate's knowledge of various scientific concepts. The secret to a good MCAT score is the key to getting into a good medical school.
Who Is Good For The Medical Degree?
This course is suitable for some students due to course length, cost, and overall challenge, studying medicine in the USA is not for everyone.
Only students who have a genuine passion for medicine and like to be challenged should decide on their own to study medicine. Also, since a bachelor's degree lasts four years, applicants should be aware that the financial outlay for 4 or more years will be extremely high, especially if the student has to attend a private college.
However, if a student feels up to the challenge and decides to study medicine in the United States of America without medical homework help, they will receive one of the best studies in the world for one of the most nobles.
School of Psychology
Psychology has been an integral and popular part of the undergraduate and postgraduate curriculum in the United States of America since the 90s. It has continued to grow in popularity over the decades and now, in the contemporary century, it remains at the top undergraduate and postgraduate programs in terms of the number of students majoring in it.
Psychology is also a popular and important program of post-graduation study for students who go on to pursue advanced study and training in a wide range of fields. Nevertheless, psychology also includes the field of medicine.
Psychology courses are popular with pre-medical students. Include biological (physiological) psychology and abnormal psychology. Which are mostly chosen by students?
What skills are needed to study psychology?
Soft skills are in demand
Psychology is an important field and allows major students to acquire more than just knowledge in the classroom, i.e. highly desirable soft skills such as;
Critical Thinking
Problem Solving
Empathy
Communication
Resilience
These are all essential skills that everyone should have. Who opts for healthcare careers, especially those who wish to specialize in psychology? Psychology majors teach students the most important basics. This can improve the understanding of patients and the public as needed.
Psychology challenges students to learn more about human motivation. And behavior to help provide the best care in the student's future careers.
Be Competitive
Psychology is a field that has a major. Have a higher national medical school acceptance rate than biology and chemistry majors.
In other words, by choosing psychology as a major. A student does not limit his ability to achieve his career goals.
Stand Away From the Crowd
Psychology majors are even preferred by many medical schools as it is a contemporary field. As they have a unique skill set and is growing day by day.
There is much more to medicine than science; a major in psychology can help give students the edge required for a bright future career.
Who Is Good For A Psychology Degree?
The field of psychology particularly focuses on the thought processes and behavior of an individual. However, psychology should not be confused with sociology, which examines societies and larger groups; psychology is rooted in the individual's level of study related to his behavior and cognitive abilities.
There are also other facilities where students can apply to do my psychology homework Psychology helps in analyzing and solving problems, which is why some psychology subjects include things like;
Stress
Anger
Aging
memory
Emotional and social responses are fundamental in psychology.
Summary
Above the two, the fields are discussed in detail, and so. It depends on the student which field they want to choose. These decisions are made with careful thought and discussion with people working in similar fields. So, before jumping into the right courses, you must know the pros and cons of these courses. And also, studying in the USA for any of these courses may require IELTS coaching to score big. So, join the best IELTS coaching near you or as per suggested by your education advisor. If you ask me I will suggest you join the best IELTS coaching in Jaipur as this city has the best IELTS coaching centers with a reasonable fee structure.